For the Alta UI refresh we looked at the pain points that customers had with the Identity system. Using feedback from customers we adjusted not only the visual look and feel but how the product was structured for performance, making it both easier to use and more consumer friendly as the same time. I carried over this philosophy to both the Identity and Access side of Oracle.
The Oracle Alta UI was a new mobile and web UI design. The visual design was using the Mobile first approach with bigger components and text. The visual design is flat, spacious, and has less chrome elements.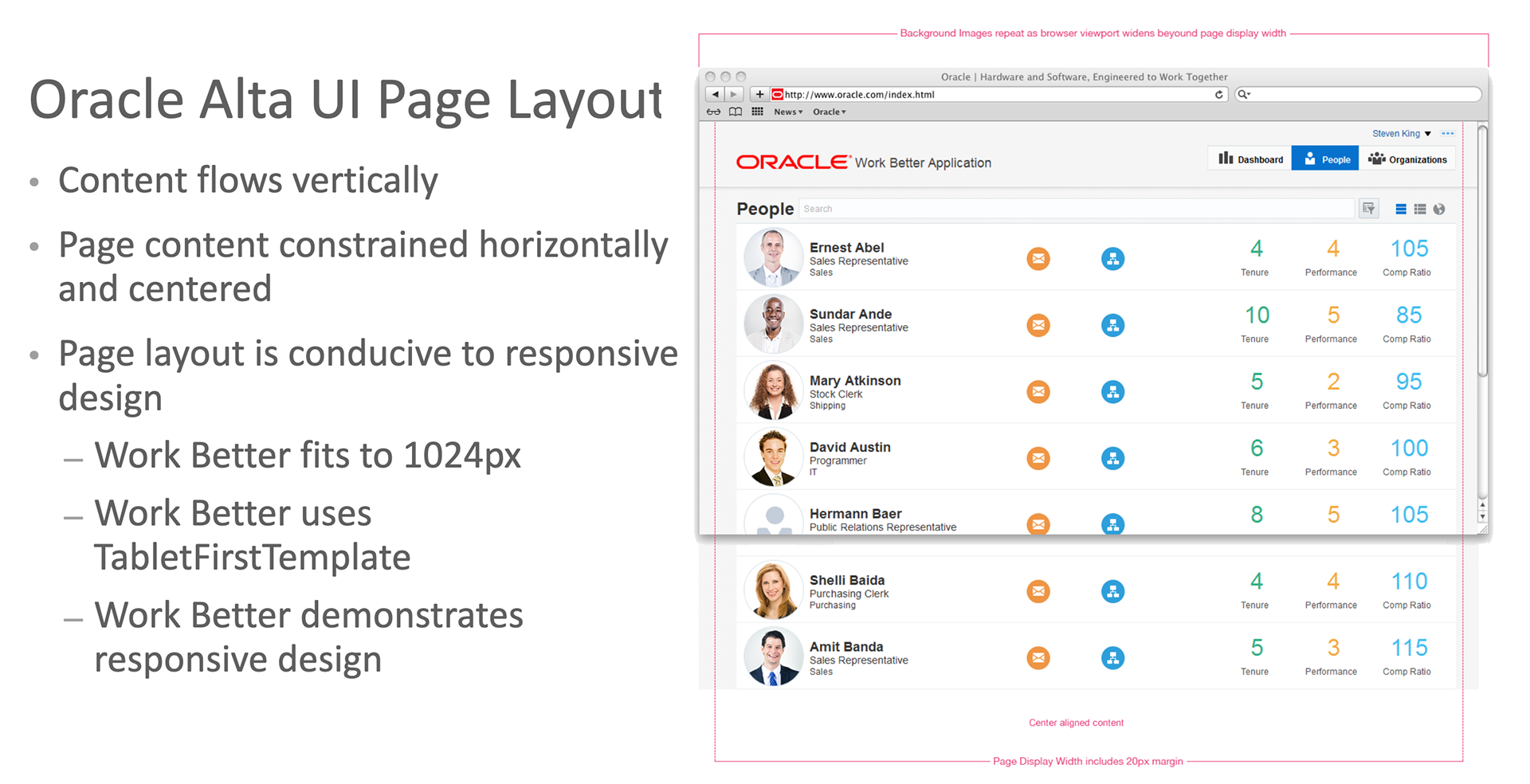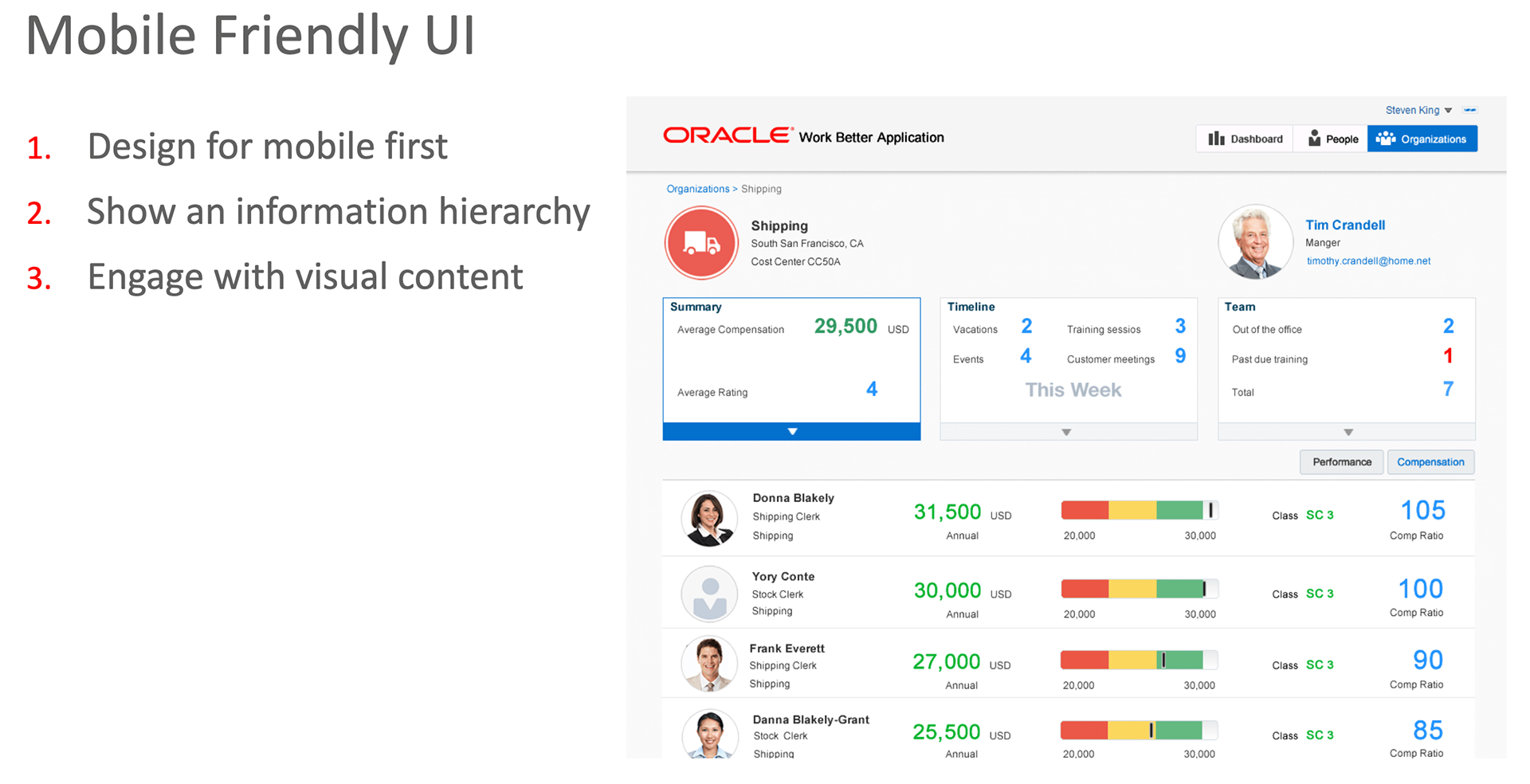 The UX process to move the Identity Console to the new skin was called Alta Retouch.
The design goal was to improve the usability of End User flows, organize the navigation, and to integrate new functionality within the existing UI.
We migrated the Waveset features to OIG and focused on designing new dashboards and navigation. We added wizards to the Request Access and Role Lifecycle flows, and analytic views for role changes.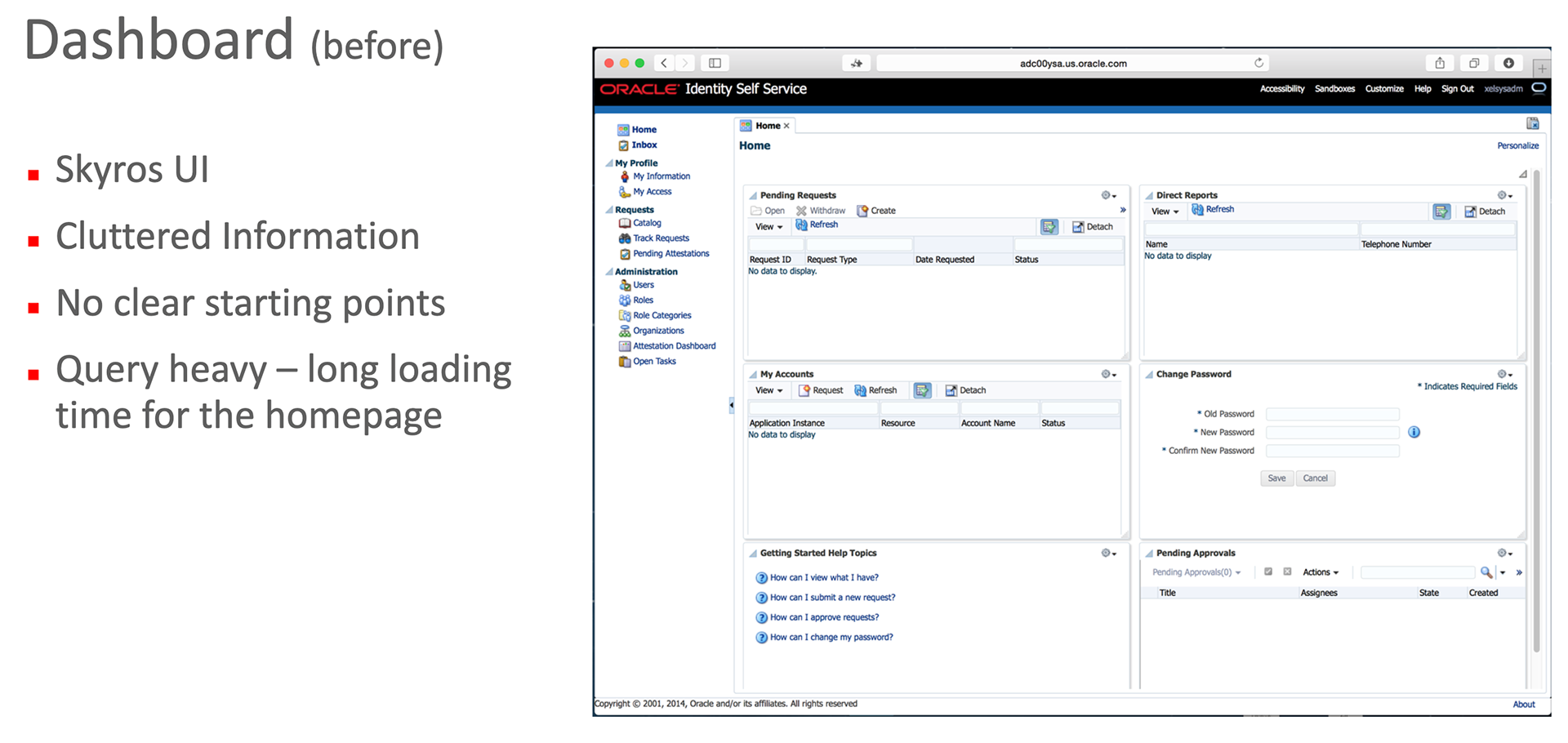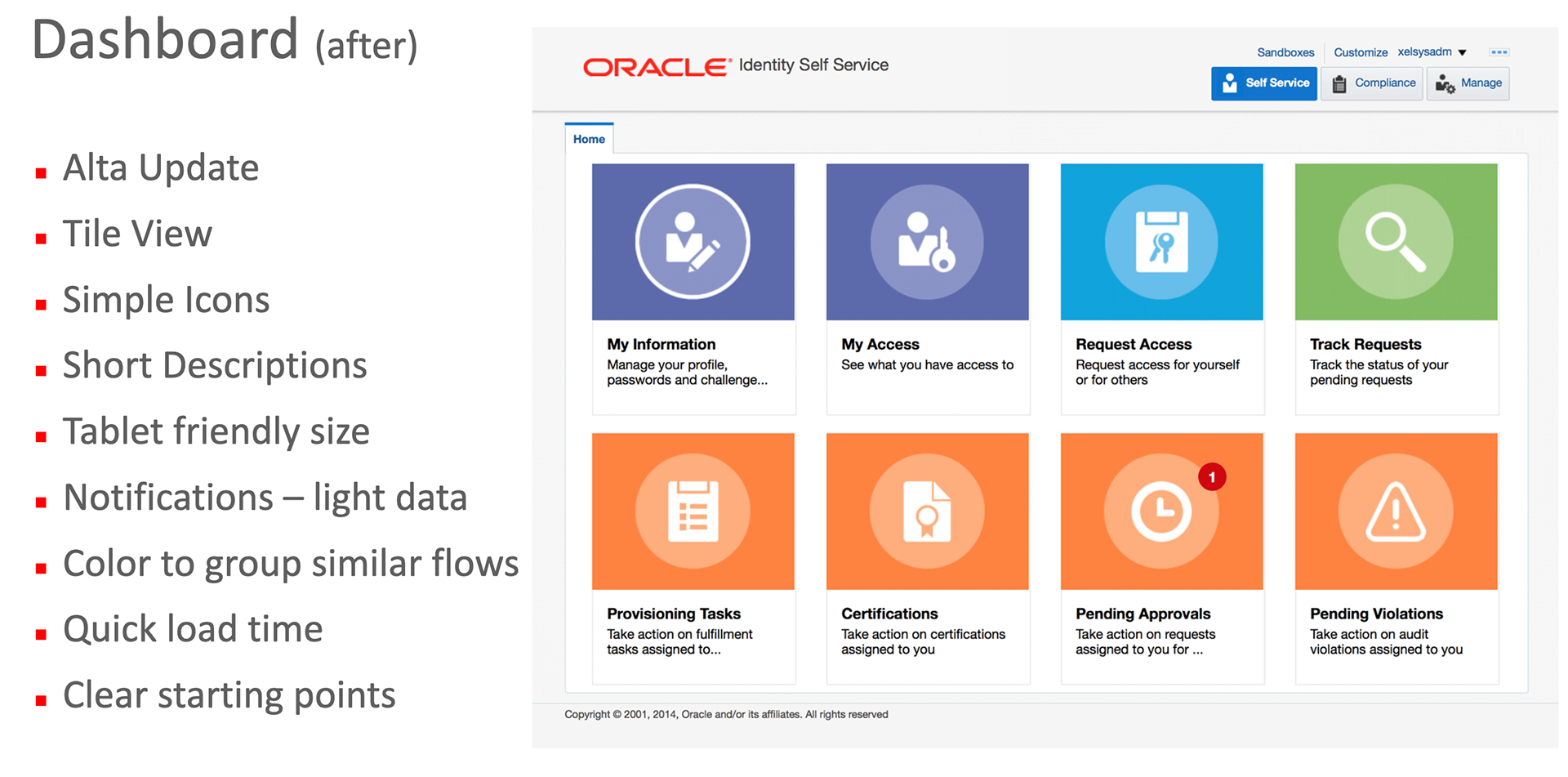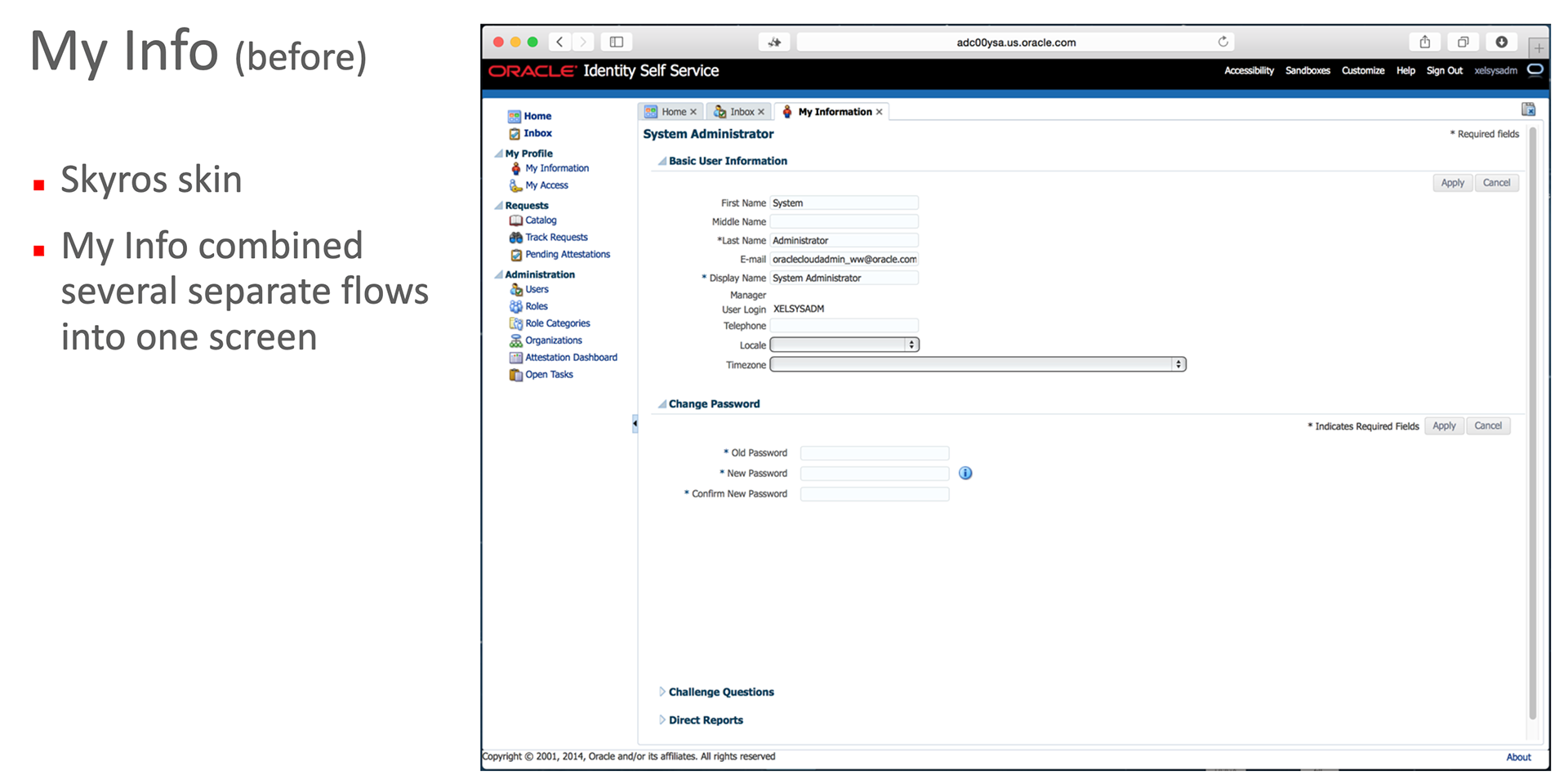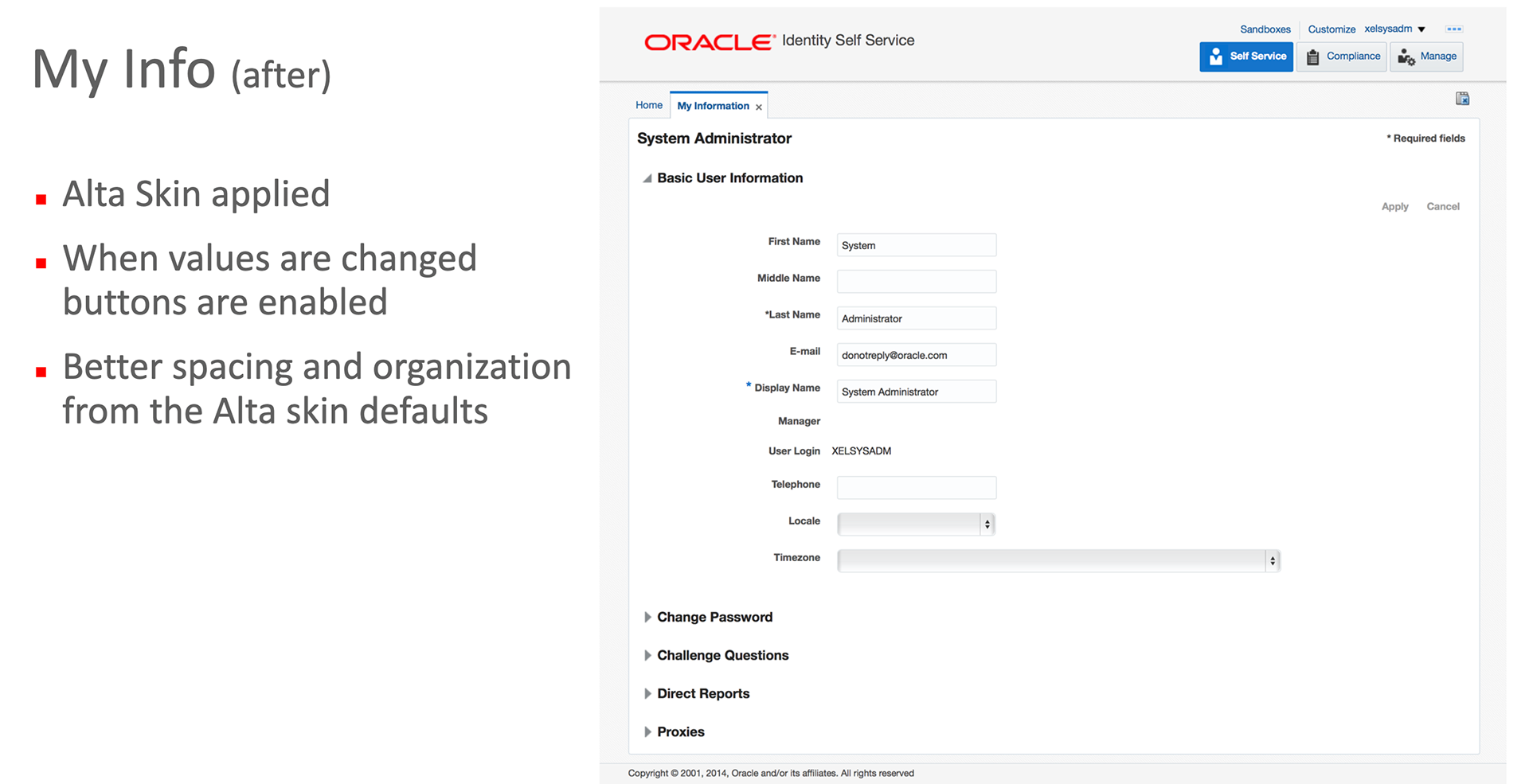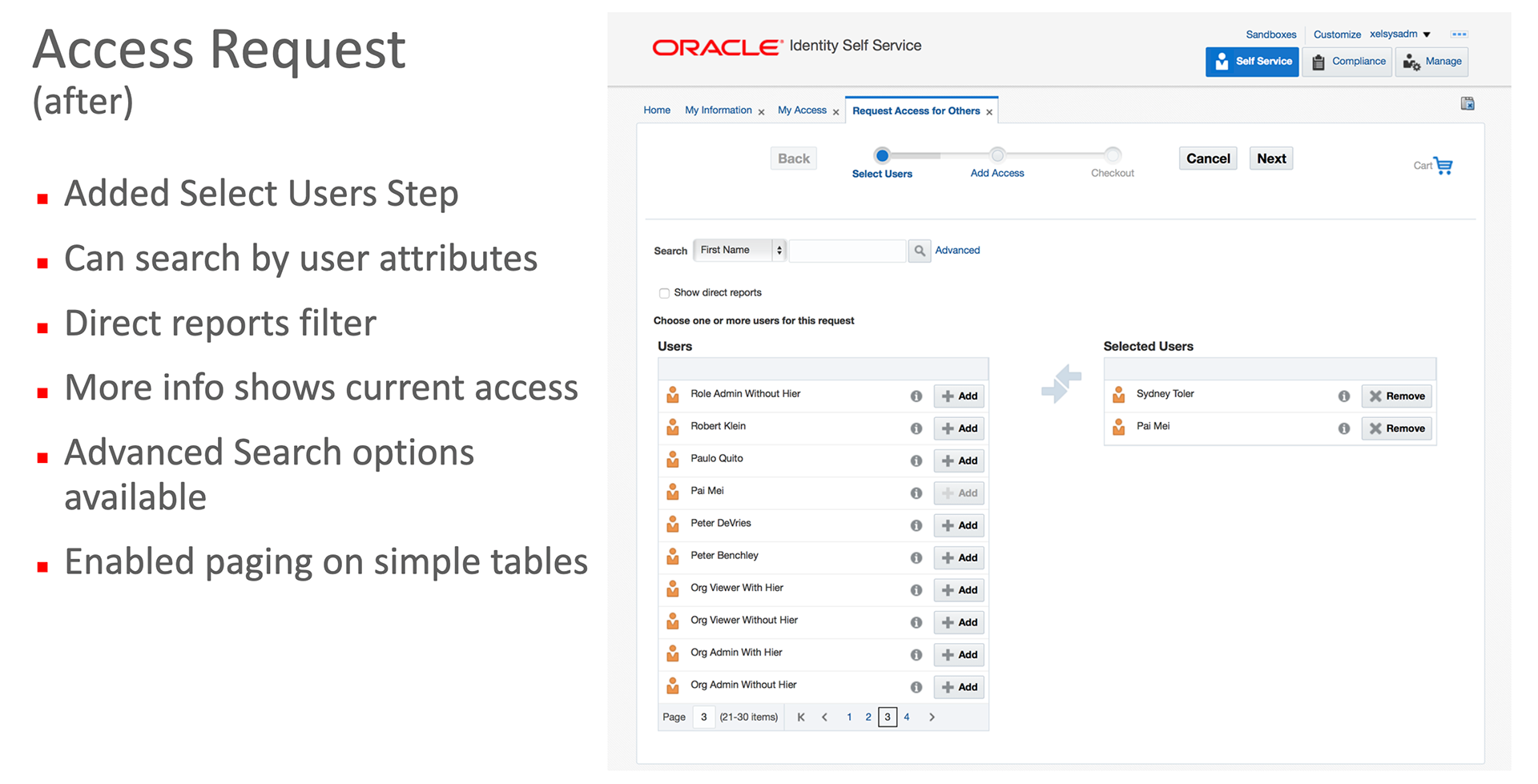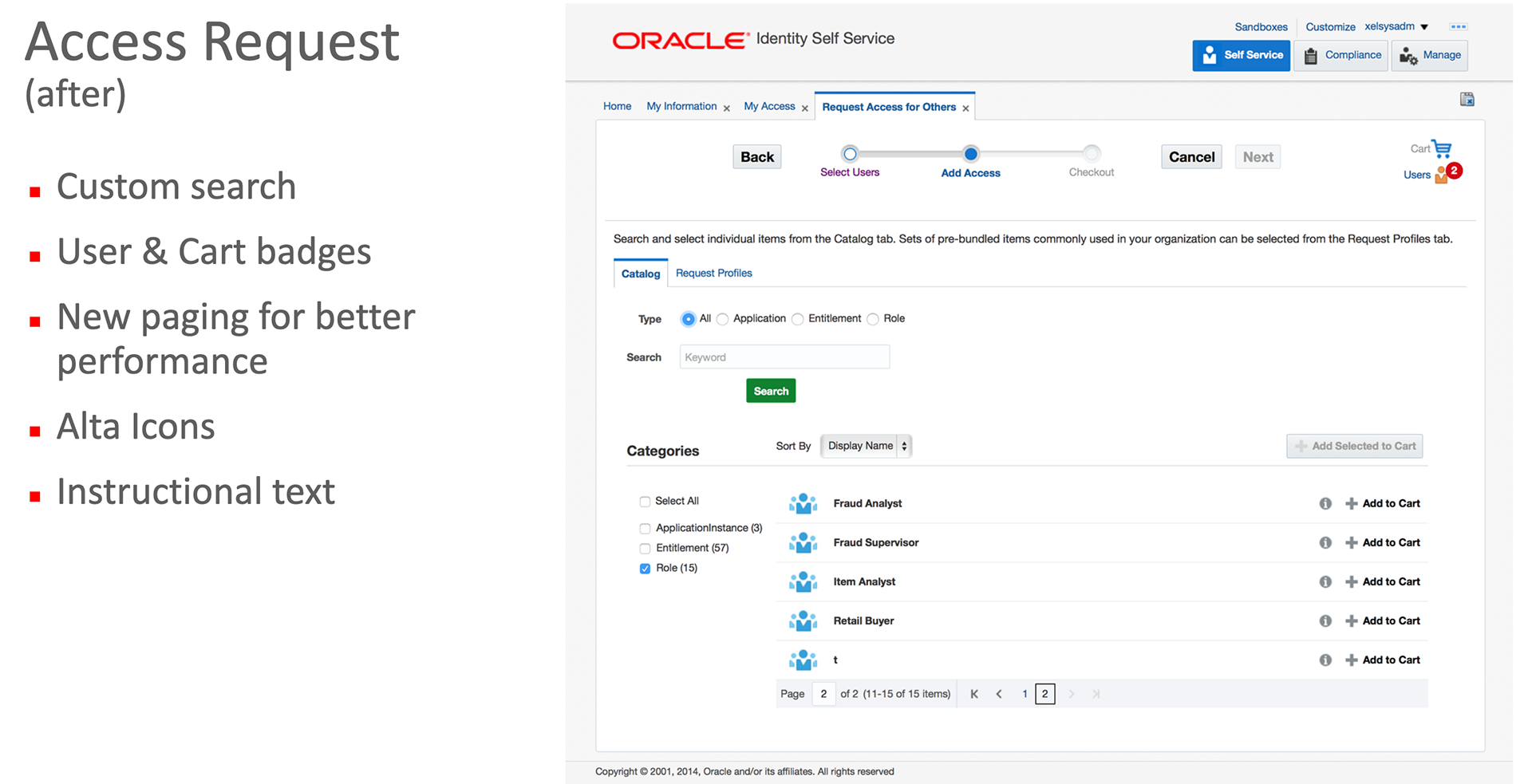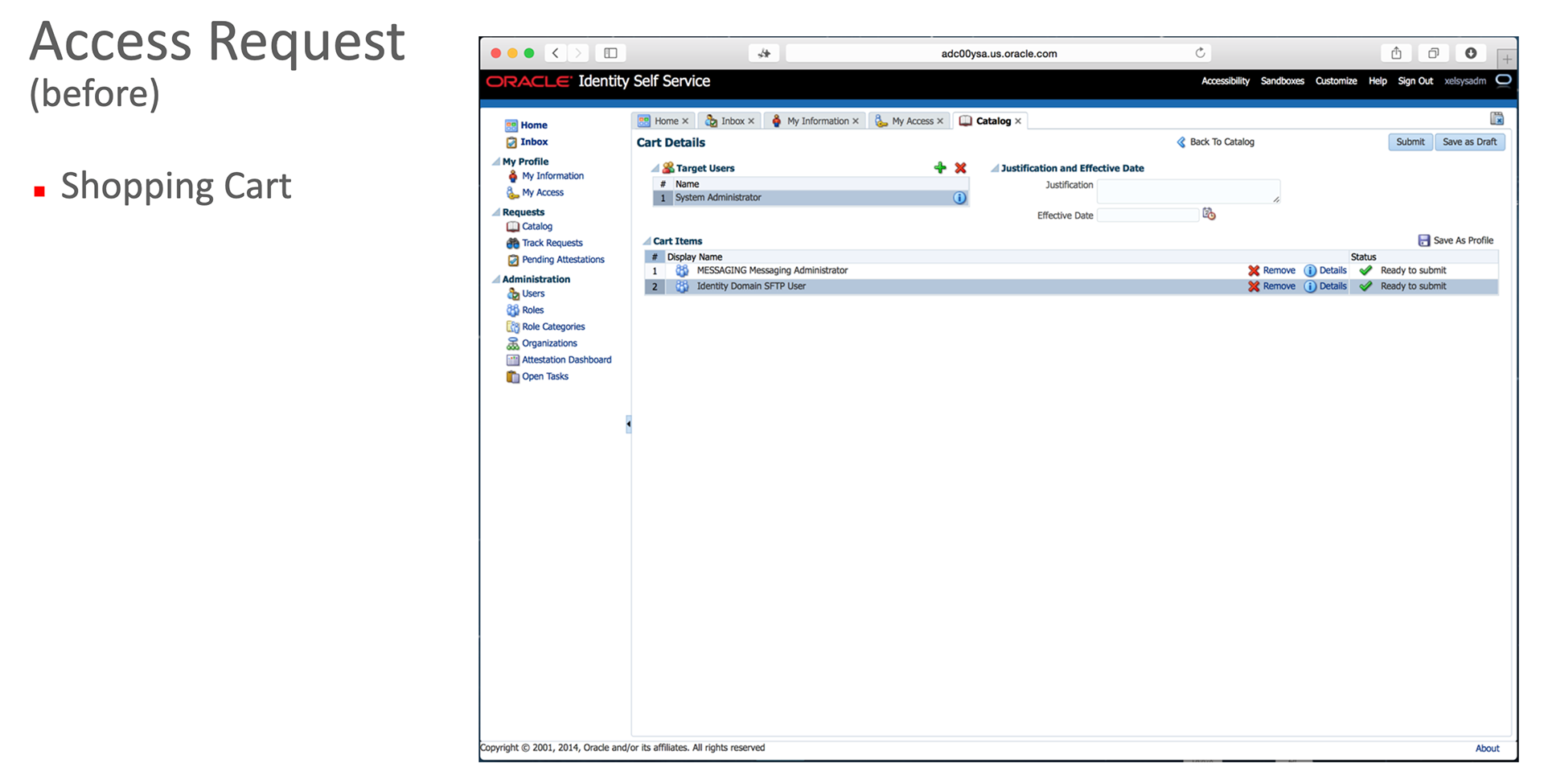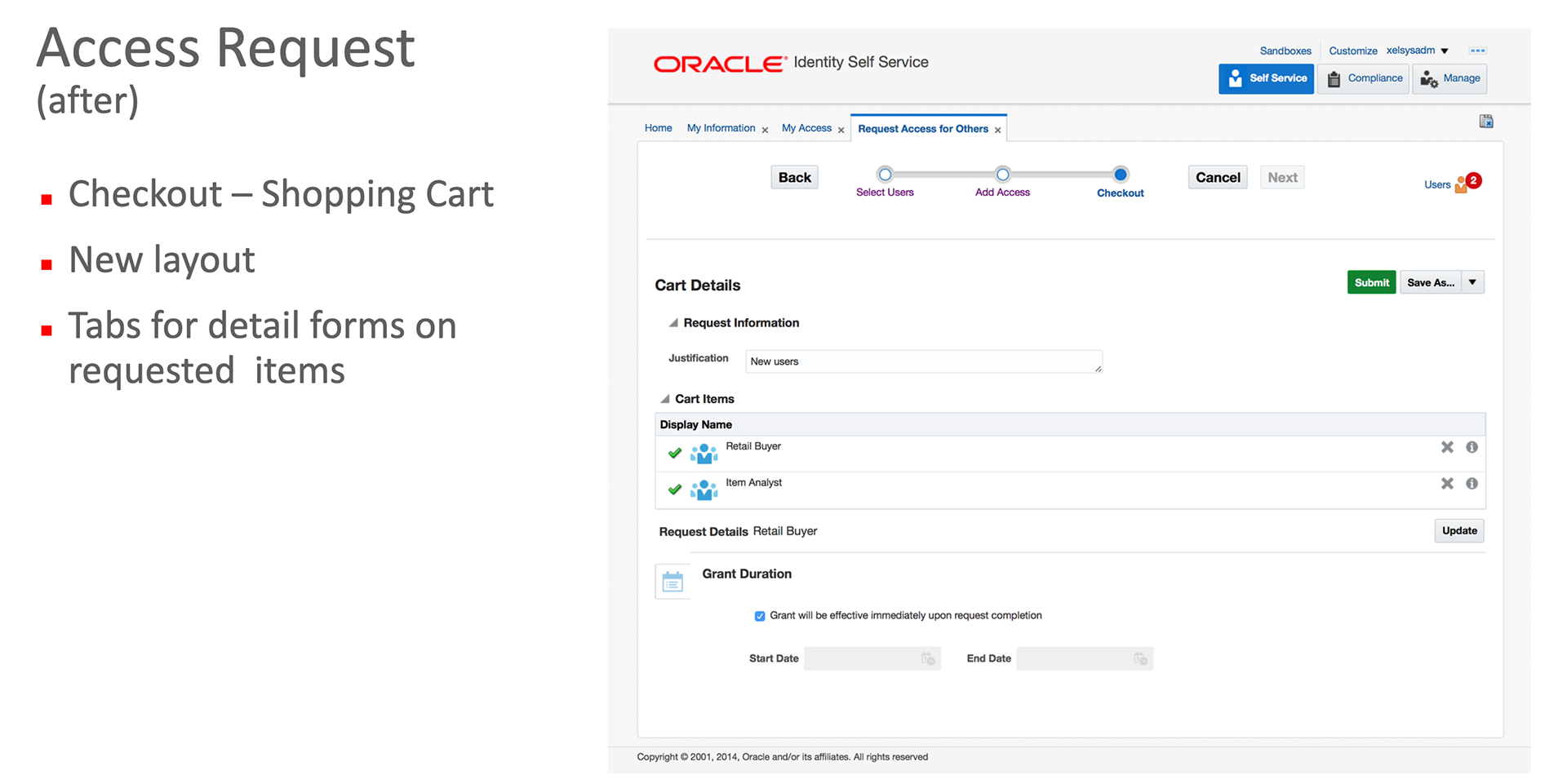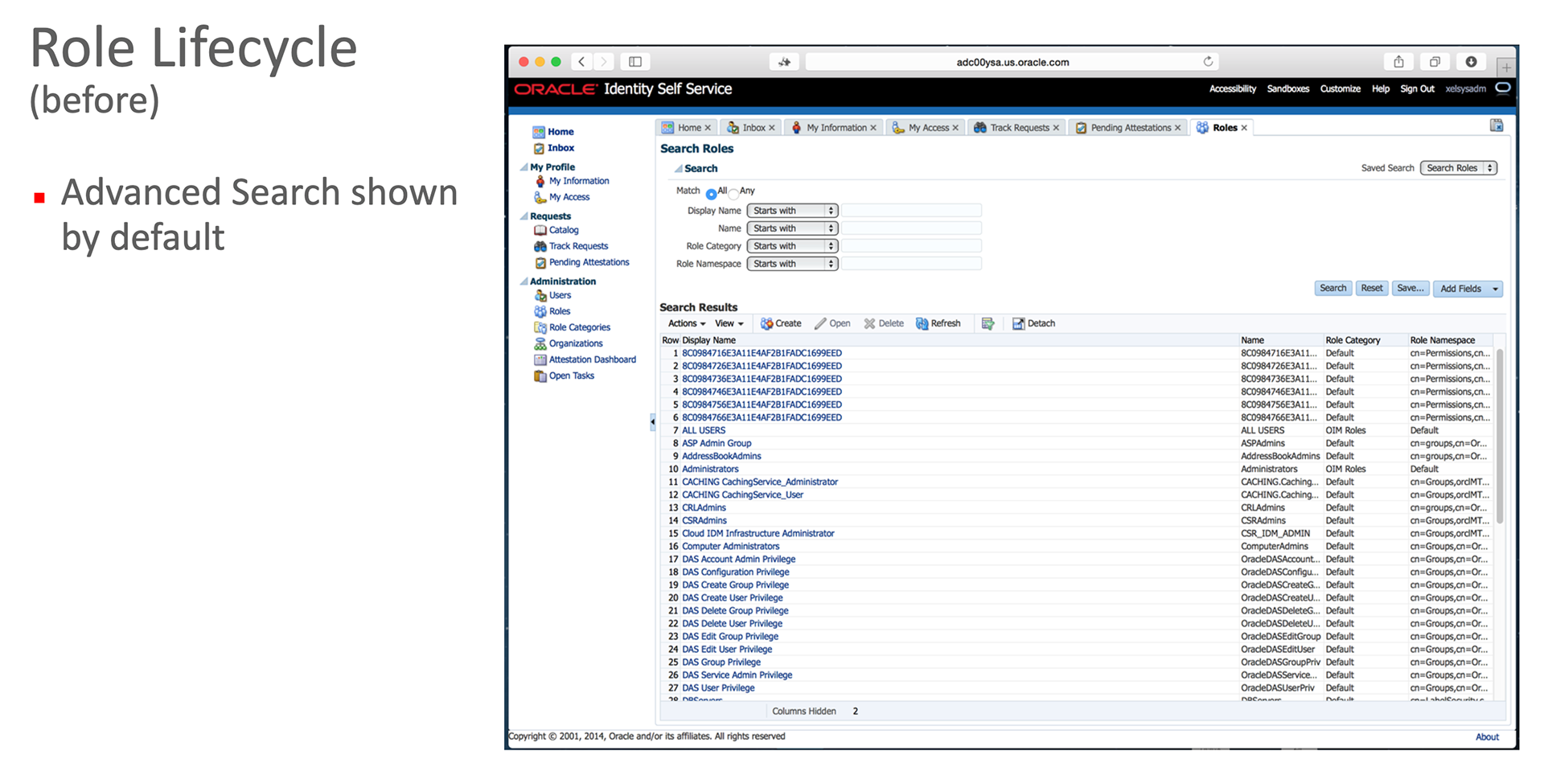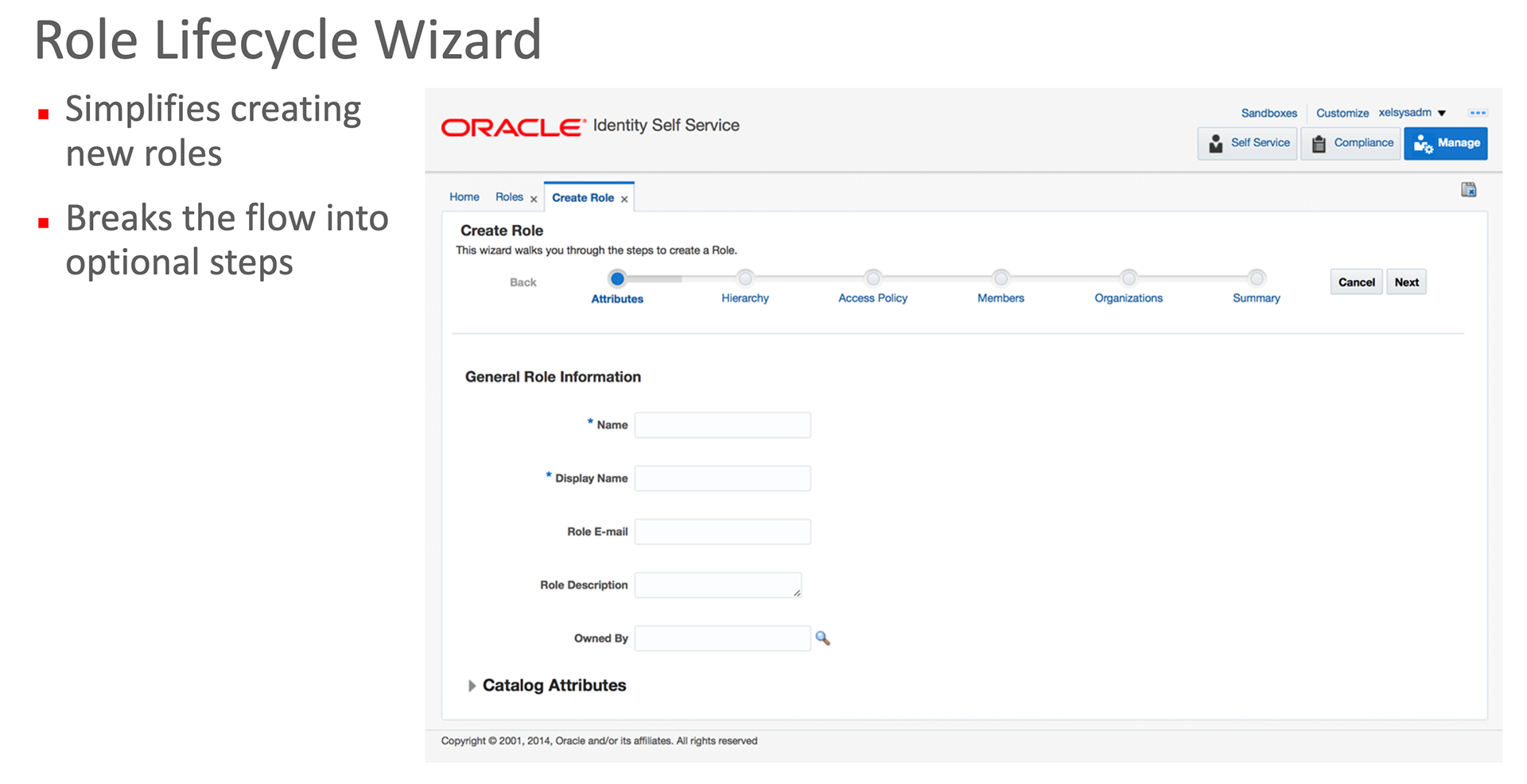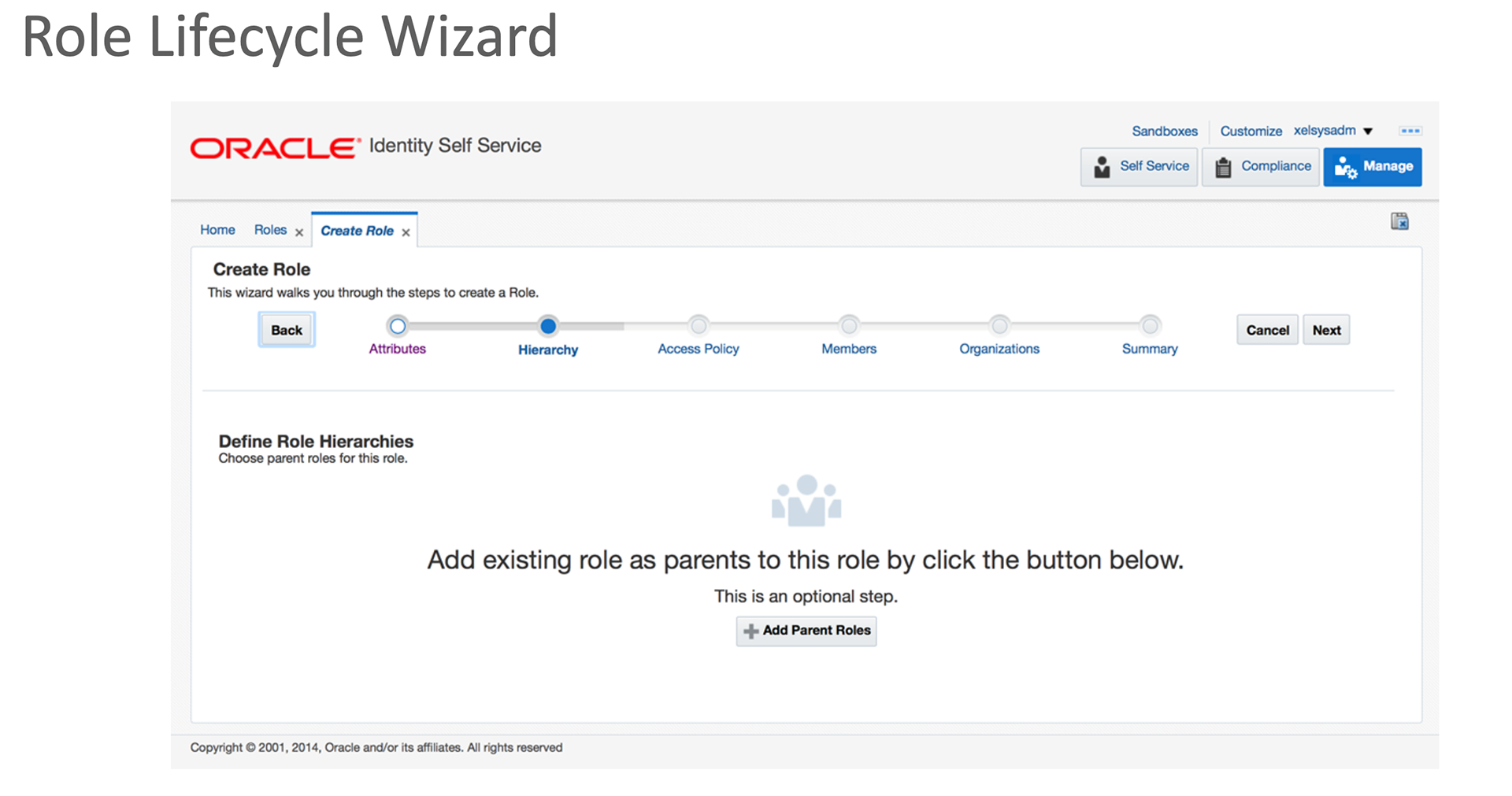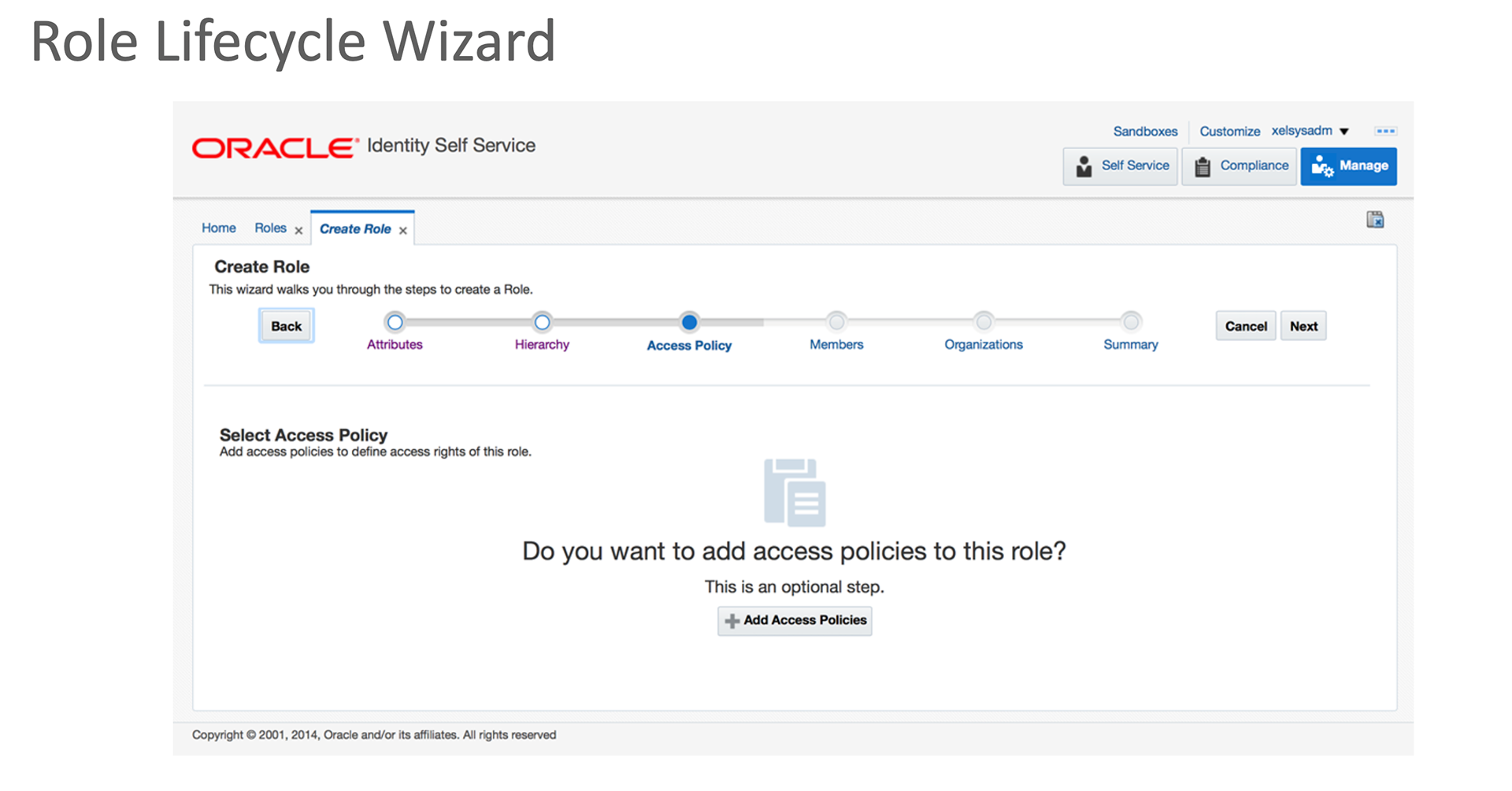 Usability testing at Oracle Open World
The team tested 9 customers and 4 Oracle employees in the OIG PS3  Identity Self Service Console with the Alta improvements. Participants performed End User and Role Manager tasks.
The PS3 user interface was seen as "leaps and bounds" better than previous versions. 45 usability issues were identified and prioritized.
Design recommendations influenced the final design.
The team was very successful in using this approach to update the Identity products to the new Alta standard.